Welcome!
We are an ad-hoc group of professional and serious amateur musicians who meet on selected Sunday evenings to read standard orchestra repertoire, enjoy each other's company and network. We're under no pressure to perform, although we perform occasionally, and many of our group are regular players in local community orchestras.

NJRO meets at 7 pm on selected Sunday evenings at Christ Episcopal Church, 74 Park Avenue, Glen Ridge, NJ 07028.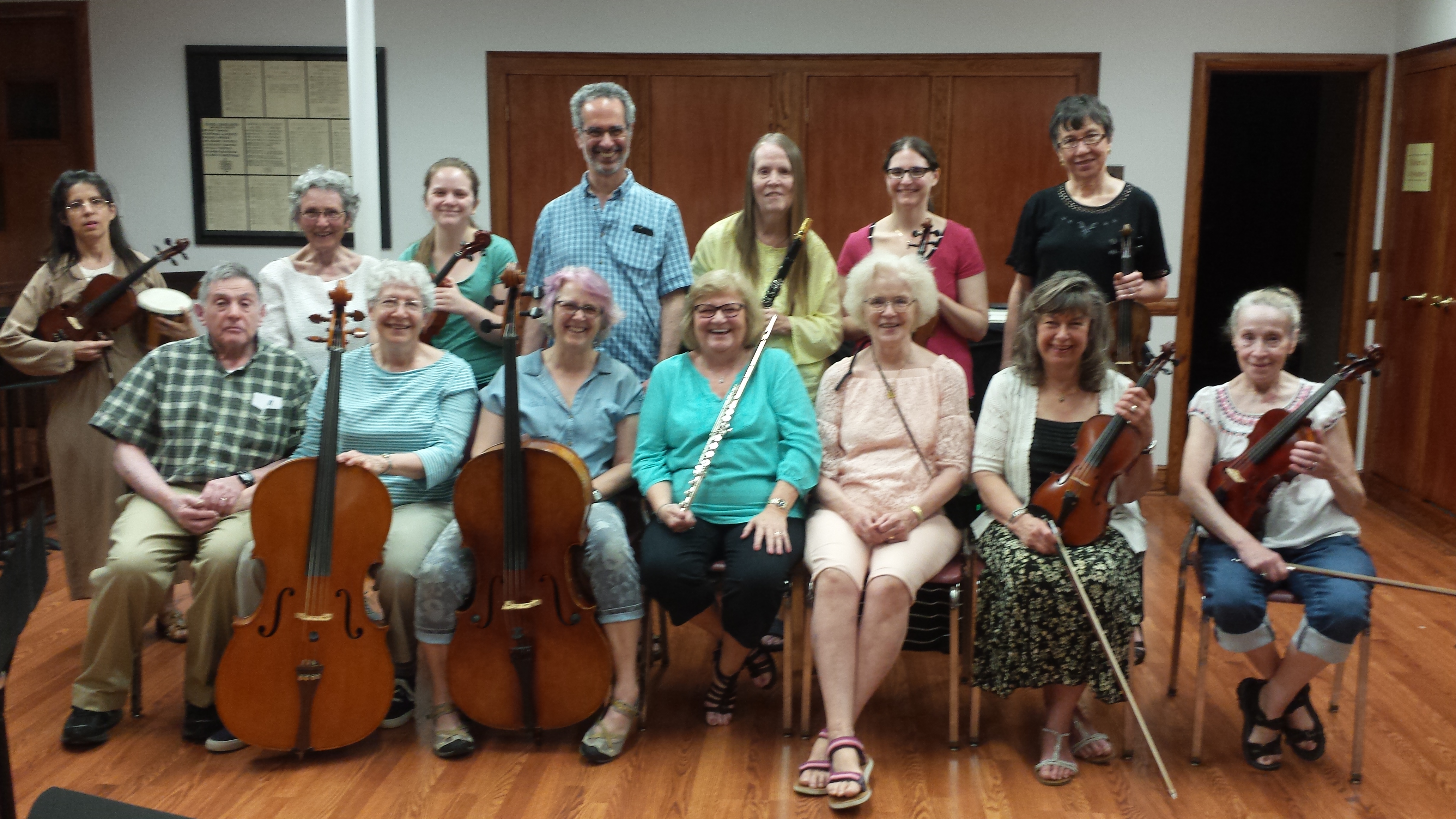 Celebrating the end of another musical season:
Front row: Steve Lepp, Ruth Lepp, Innes Borstel, Laura Paparatto, Alice Marcus, Barbara Bivin, Peg LaVake
Back row: Janet Cicero, Sybille Wallace, Ysa Borstel, Evan Schwartzman, Donna Dixon, Jennifer Seligman, Peggy Reynolds
Photo Sam Paparatto 6/11/17
Reading Dates for 2017-2018
All sessions are Sundays, starting at 7:00 pm
September 10, 2017 (SOMA music pick-up, run-thru, Parish Hall)
October 8 CANCELLED!
November 19
December 17 CANCELLED!
January 7, 2018 (SOMA run-thru, Parish Hall)
January 28
February 18 CANCELLED!
March 4
April 8
May 13 (change of date!) SOMA music pick-up, run-thru, Parish Hall
June 10 NJRO end-of-season party
NJRO over the years - see group photos from 2010 to 2016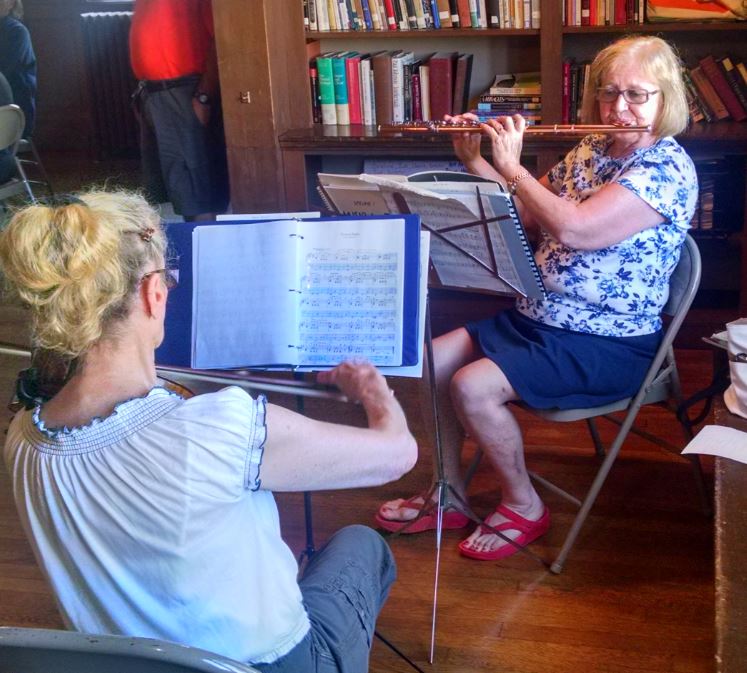 Recognize anyone? Peggy LaVake and Laura Paparatto play for
the MESH - Montclair Emergency Serivce for the Homeless - on
selected Thursday evenings
A thank-you note to Christ Episcopal Church
( this letter was mailed hard copy to the C.E.C. along with our donations on January 29, 2018)