Welcome!
We are an ad-hoc group of professional and serious amateur musicians who meet on selected Sunday evenings to read standard orchestra repertoire, enjoy each other's company and network. We're under no pressure to perform, although we perform occasionally, and many of our group are regular players in local community orchestras.

NJRO meets at 7 pm on selected Sunday evenings at Christ Episcopal Church, 74 Park Avenue, Glen Ridge, NJ 07028.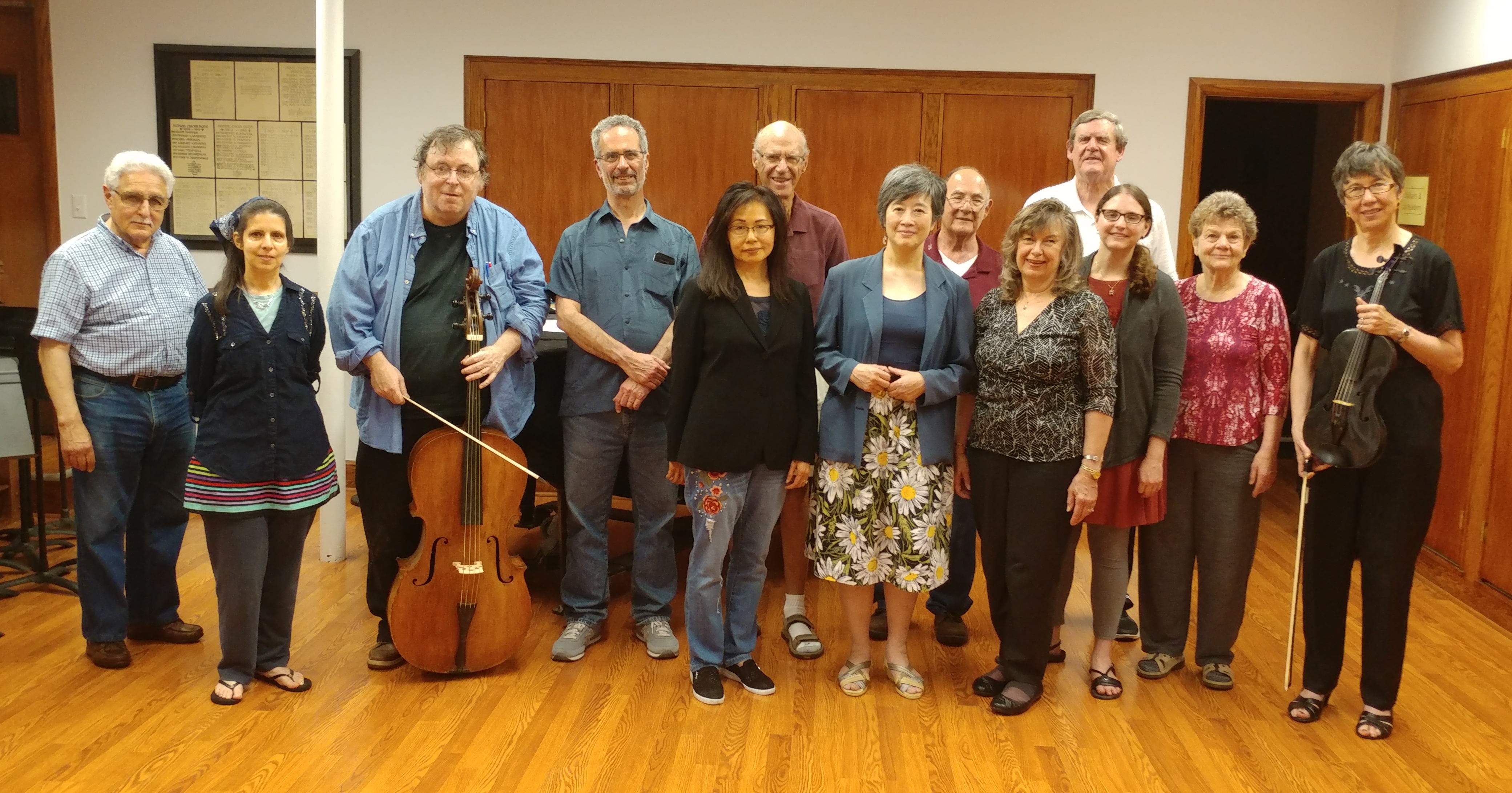 Celebrating the end of another musical season (2017-2018)
L to R: Ron Naspo, Janet Cicero, Roland Hutchinson (and church bass), Evan Schwartzman, Lucy Li, Herb Steiner, Noriko Kubo, Len Tobias, Barbara Bivin, Jim Jordan, Jennifer Seligman, Ginger Gordon, Peggy Reynolds
Photo Jim Gordon, 6/10/18
Remaining Reading Dates for 2019:
All Sundays at 7 pm
February 10
March 10
April 28
May 5

June 2 - Family Concert! Music & Nosh!
Christ Episcopal Church
74 Park Avenue
Glen Ridge, NJ 07028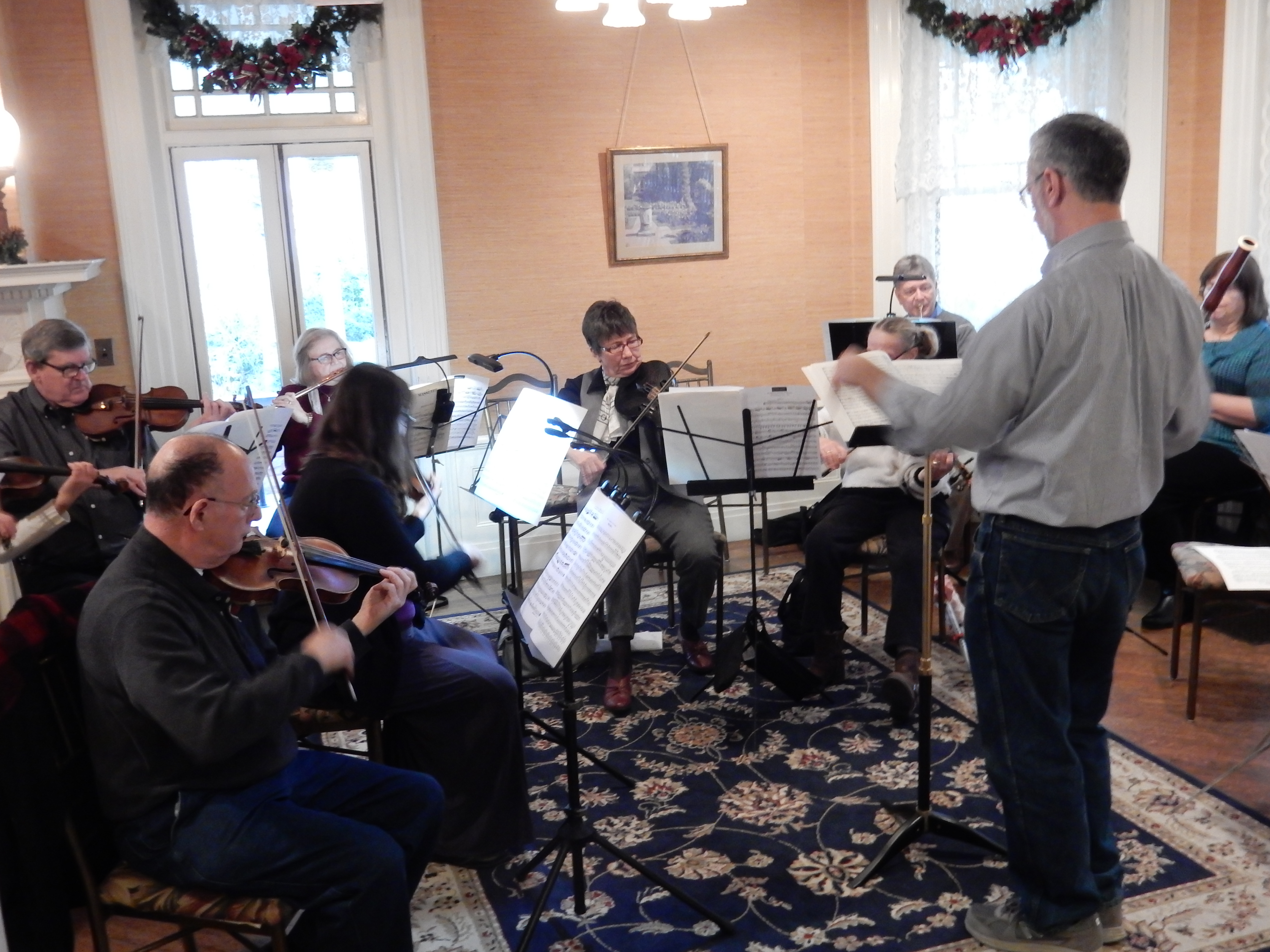 Players read through some Mozart under the baton of our new maestro, Evan Schwartzman

See video of our Dec. 30 Oakeside party!
NJRO over the years - see group photos from 2010 to 2017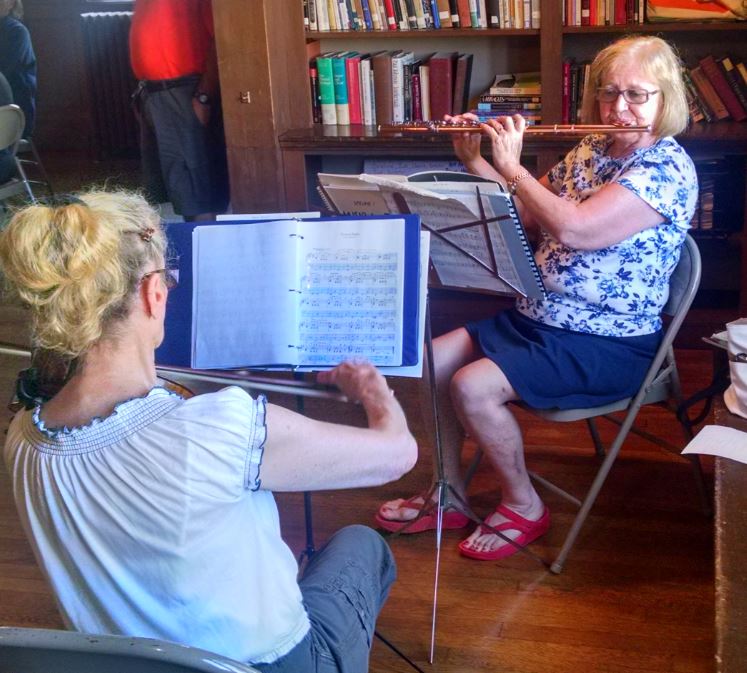 Recognize anyone? Peggy LaVake and Laura Paparatto play for
the MESH - Montclair Emergency Serivce for the Homeless - on
selected Thursday evenings
A thank-you note to Christ Episcopal Church
( this letter was mailed hard copy to the C.E.C. along with our donations on June 12, 2018)
Interested in joining us?
Any orchestra player is eligible to join. We always need string players. Woodwinds, brass and pianists should check with Laura at (973) 433-0244. Watch this space for our meeting dates.