Welcome!
We are an ad-hoc group of professional and serious amateur musicians who meet on selected Sunday evenings to read standard orchestra repertoire, enjoy each other's company and network. We're under no pressure to perform, although we perform occasionally, and many of our group are regular players in local community orchestras.

NJRO meets at 7 pm on selected Sunday evenings at Christ Episcopal Church, 74 Park Avenue, Glen Ridge, NJ 07028.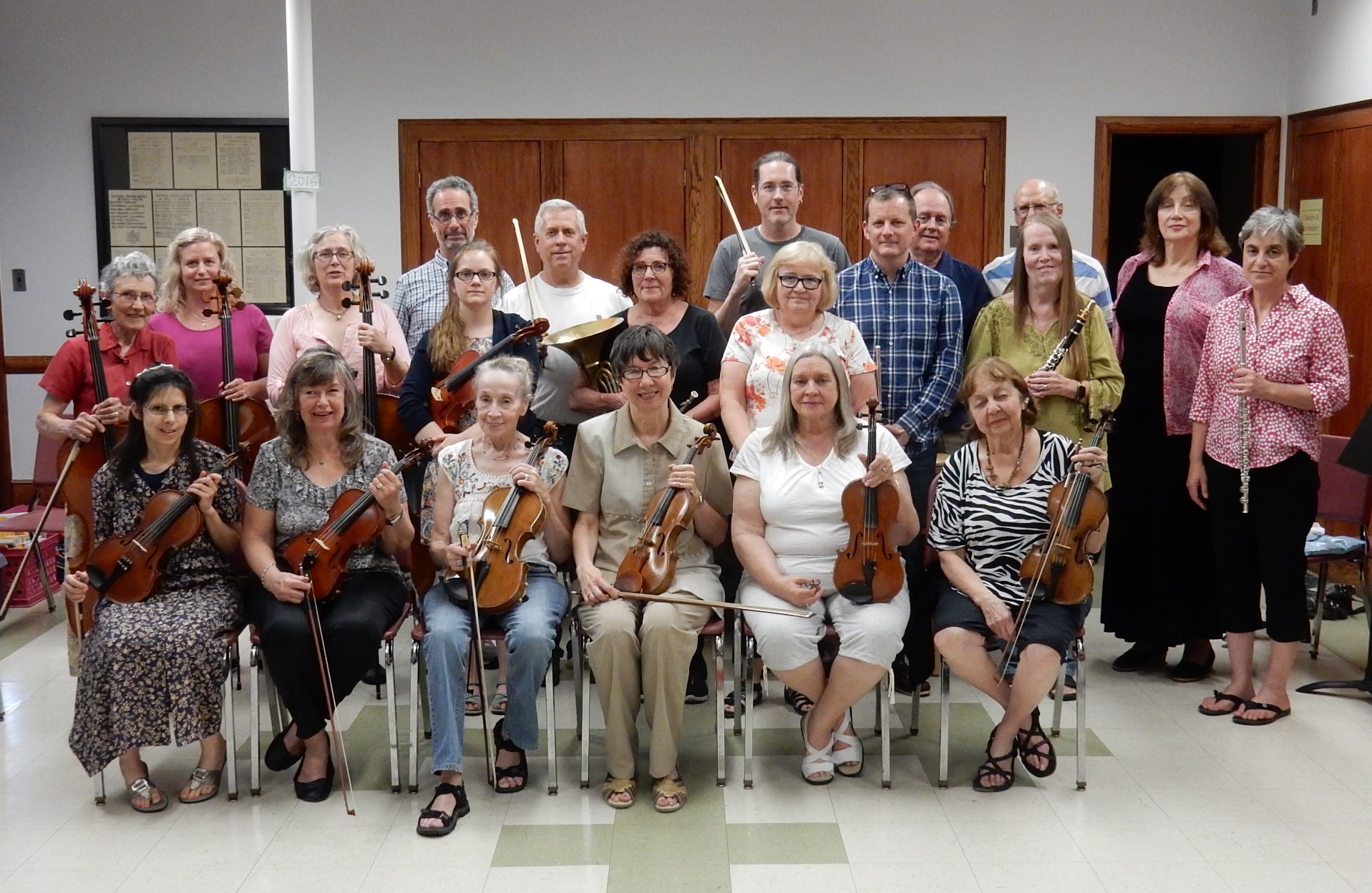 Front row: Janet Cicero, Barbara Bivin, Peggy LaVake, Peggy Reynolds, Barbara Brandyberry, Luba Schnabel
Second row: Sibylle Wallace, Diana Hessinger, Innes Borstel, Evan Schwartzman, Ysa Borstel, Robert Whiteley, Libby Schwartz, Matt Hessinger, Laura Paparatto, Daniel Rath, Steve Culbertson, Herb Steiner, Donna Dixon, Laura Carnibucci, Lisa
Reading Dates for 2016 - 2017
All sessions are Sundays, starting at 7:00 pm
September 18, 2016
September 25 (SOMA music pick-up/run-through)
November 13
December 18 (Christmas party)
January 8, 2017
January 22 cancelled!
February 5

February 19 (SOMA music pick-up/run-through)
March 12
April 2
April 23 cancelled!
May 7 (SOMA music pick-up/run-through)
May 21
June 11 (end-of-season party)

NJRO over the years - see group photos from 2010 to 2015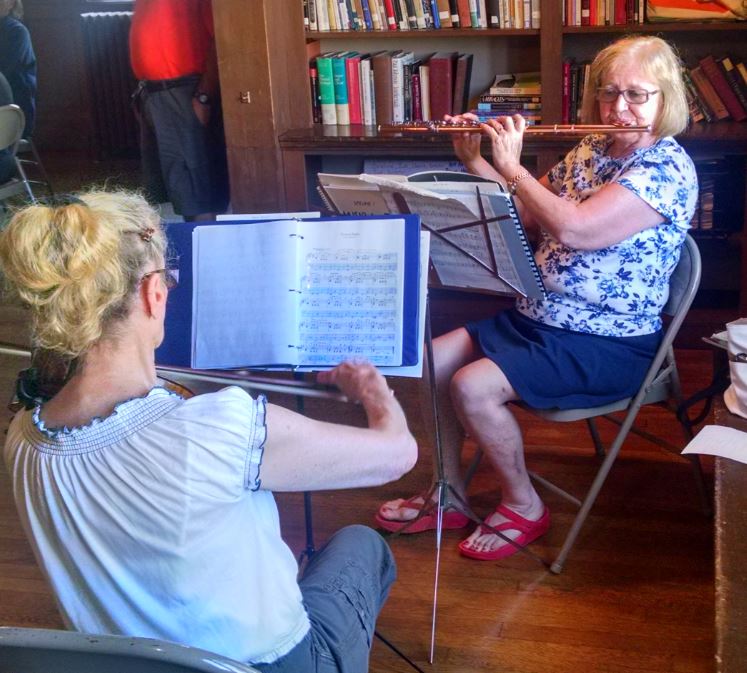 Recognize anyone? Peggy LaVake and Laura Paparatto play for
the MESH - Montclair Emergency Serivce for the Homeless - on
selected Thursday evenings
A thank-you note to Christ Episcopal Church
( this letter was mailed hard copy to the C.E.C. along with our donations on December 19, 2016